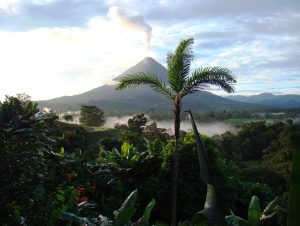 Family vacations are a wonderful way to reconnect with your partner and children and spend some quality time together, although it's probably wise to point out that not all destinations can offer both bonuses in equal measure. When it comes to superlative family travel destinations,
We have researched and found the best kid-friendly activities in Costa Rica. If you've visited before, you'll know that Cost Rica is the best kid-friendly destination on the planet! Aside the fact that the local culture is very family oriented and local Ticos simply love children – ah yes, you'll undoubtedly be stopped in the street and told how cute your children are – the very essence of the country makes it an idyllic family vacation playground. With so much nature to explore and so many fun and safe activities suitable for anyone of any age (even grandma should come along!) family vacations in Costa Rica are an absolute bundle of fun. Fun that you can all have together.
In Costa Rica, smartphones and tablets soon become uninteresting and if you don't believe us just try it! Your kids (even the broody teenager) will be far too busy zip lining, kayaking, rafting, mountain biking, horse riding and hiking up volcanoes to worry about the latest posts on Facebook. What's more, you can be right there alongside them sharing the adrenaline rushes and the new and exciting adventures. Perhaps this, more than anything else, is what makes Costa Rica so ideal for families. YOU don't have to compromise so THEY have fun, and vice versa.
Costa Rica is Simply Fun For Everyone
The country is brimming with amazing family-friendly resorts, all designed with you and your little ones in mind. Set amidst pristine wilderness and filled with incredible wildlife, these resorts are the kind of places you and your children will never want to leave. We're particularly fond of Si Como No, an unparalleled natural haven that's set deep in the Manuel Antonio tropical rainforest and boasts the kind of amenities that are just perfect for kid-friendly vacations in Costa Rica – including nightly movie shows.
And if you think Costa Rica's best family-friendly resorts are prohibitively expensive, then think again…because one of the important reasons this country is so very popular among traveling families, is that it's an immensely affordable place to visit.
Below are just some of the fantastic destinations you should include in your itinerary.
Kid-Friendly Activities in Costa Rica
Playa Hermosa – Any family will love spending a few days in Playa Hermosa. The bay waters are calm and inviting, ideal when traveling with kids. Moreover, the Aqua Sport Centre rents a host of fun water sport equipment, so you can soak up the rays while older children burn off energy heading off on adventures on kayaks, paddleboats and sailboards.
Playa Tamarindo – Have an active teenager who wants to take some surfing lessons? Then Playa Tamarindo's the beach for you. After they get their fill of the surf and sun, you can all head off on a full-day excursion to explore the nearby delights.
Lake Arenal – If you have smaller kids with you then you can opt to take a boat trip on Lake Arenal, which is much more conducive for little ones than a full-day hiking trip. Actually, there are a lot of alternatives for younger children around. Take the Monteverde Cloud Forest, for example. Yes, older children may want to scream their lungs out while ziplining on the forest canopy at breakneck speed, yet younger ones need not miss out on the fun. There's a fantastic enclosed aerial tram ride (and sky walk) that offers all the views but with added comfort of a slow and steady ride which, is perfect for younger kids.
Hot springs – All kids put up an argument at bath time at home, but that's because there's no home on the planet that boasts a Costa Rica thermal pool.  Make sure your accommodation includes a thermal bath in-house (like the Tabacon Hot Springs Resort) and the biggest challenge you'll face every day is getting the kids OUT of the bath after a full day of adventures!
Sundays in towns – Every town is the same the world over and never is this truer than when talking about kid-friendly activities. No matter where in Costa Rica you are on a Sunday, hit your nearest town square and you'll meet countless local families out for some entertainment. Larger towns put on fairs and rides to entice the kids, and all will have a bevy of food and drink stalls as well. Take a soccer ball along (which you can buy in any local market) and watch your kids make brand new friends in an instant.
Take a wildlife guide along for the hike – Wildlife is abundant in Costa Rica yet even though you may be tempted to spend a whole day on your own trying to spot endemic creatures, it really pays to take a local expert guide along. This is especially true when traveling with children, as they are often most impressed with insects and reptiles, which are both hard to spot for the untrained eye. A local guide can really make the jungle come to life, which not only makes children ecstatic but also helps take the pressure off parents. If you are going to take a guided wildlife tour then we couldn't recommend a night excursion highly enough. For most families, this is the absolute highlight of their trip.
San Jose's Children Museum – Now don't let the name deter you: Los Museo de los Ninos is a fantastic place to visit in the capital, for children and adults alike. Educational and interactive, this museum offers interesting insights into all aspects of life in Costa Rica and boasts a really eclectic mix of attractions. Housed in a former military prison, the museum can easily take up half a day to explore at length (there are some 40-odd rooms here!) and children will be enthralled with the exhibits ranging from history to astronomy, music and science.
At Costa Rica Rios, we specialize in family adventure vacation and have the most magnificent country to thank for this opportunity. Costa Rica is the place to go for kid-friendly activities and is the one place you should visit if fun, adventure, family time and relaxation are on top of your must-do list. So simply contact us for more info and let us help you plan the family trip of a lifetime.