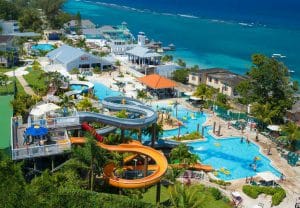 Costa Rica and vacations with kids are a match made in perfect, tropical heaven. Thanks to the awesome infrastructure, child-loving culture, an array of fun family festivals, and popular family friendly resorts (among dozens of reasons) Costa Rica is fast becoming one of the most ideal destinations for unique family vacations close to home. There really aren't many places you can reach, within a few hours by plane, that offers this many bonuses.
Yet at the end of the day, the number one reason families love to head down to Costa Rica for some together-time is because this country offers a bevy of attractions aimed at people of all ages who want to actually be together. Yes, you could head to some other tropical country, stick the littlies in the kids' club and enjoy a separate vacation. Or you could have the time of your life, together.
Want to know how to entertain kids of all ages (without boring the pants off of parents)  and come home with unforgettable memories of a rewarding vacation?
Here's how!
Take Lessons…and Discover What You Didn't Know you Love
From stand-up paddling on Lake Arenal to sea kayaking in the Tortuguero National Park, snorkeling in the pristine waters off the Manuel Antonio National Park, and surfing in one of the hundreds of spectacular beaches, the options for learning a new skill together, in Costa Rica, and nearly endless.
Test your balancing skills, let your 5yo show you how it's done, show off your own untapped skills, and have a blast while learning and being together. Of all the activities we organize for our family adventure vacation guests, 'group lessons' are rated by all as the most rewarding and fun. And it's not hard to see why. It is the one time where usually a parent's age and size is to no advantage, and activities where kids feel 'on an even keel' with their folks make them feel empowered and validated. It also helps that in most cases, kids totally blitz learning a new skill!
Indulge in Active Family Pursuits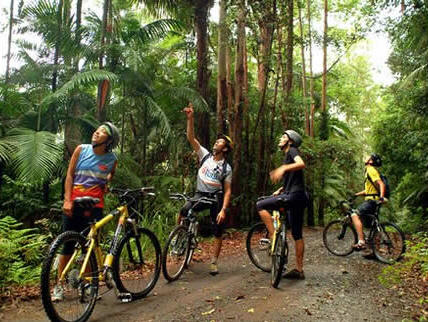 Keeping the kids active and healthy is undoubtedly the prime objective of most parents. Yet many forget that the most effective method for keeping kids off the lounge – and away from the iPad – is through leading by example. In Costa Rica, being active doesn't mean jumping on a treadmill for an hour.
It means hiking through pristine forests and visiting remote local villages, mountain biking through verdant valleys, horseback riding on a beach at sunset and zip-lining through the canopy on an ancient rain forest with your heart firmly planted in your throat. Getting active with your kids is not just a healthy choice, but in Costa Rica, about as much fun as you can all have together. Get that adrenalin pumping, show the kids how much more fun nature is when compared with computer games, and create lifelong memories you'll all cherish forever.
Develop Love and Respect for the Nature
You'll never know if your child is a budding biologist until you seem him/her completely enthralled in the amazing ecosystems of Costa Rica. This is something we see, time and again. From an unknown passion for frogs to an obsession for insects and snakes (gasp!), or an aptitude for remembering names of unique flowers, kids have an amazing and inherent connection to nature.
Actually, we all do: yet as adults, we tend to lose this connection. So why not indulge in a superb reminder? In Costa Rica, you can visit turtle sanctuaries, go on wildlife spotting adventures, hike to find the next amazing waterfall in which to dive-bomb and spend hours playing in hot springs, Mother Nature's most entertaining water parks. Stay in a lodge in the heart Manuel Antonio and watch with delight as the kids wake up to the calls of howler monkeys. Take a guided walk through the forest to spot iguanas camouflaging in the foliage and, as you set up a picnic lunch on a pristine beach, giggle with delight as squirrel monkeys race your kids for the foodie treats.
Teach Kids How to Preserve Nature – and BE the Difference
For a truly unique outing, include a visit to the Children's Eternal Rain forest in Monteverde, a simply breathtaking protected reserve which was the brainchild of an intrepid and entrepreneurial 9-year-old. Because going to the zoo may be fun…but experiencing a true Garden of Eden is something no family should ever miss.
Costa Rica is arguably the most eco-friendly country on the planet, and if that matters to you, a vacation here will instill some newfound respect in your whole family for the Earth on which we live. This country is home to countless wilderness and wildlife preservation organizations, many of which you can visit. You can learn about the incredible fragile nesting rituals of turtles, about how humanity impacts on pristine forests and how our personal behavior amounts to colossal environmental bearing, even thousands of miles away. Your kids will see the world through completely altered eyes. And you will too. Teach them to connect the preservation of our planet with the simple things they do at home (like leaving lights on in their room, throwing out recyclable gear and using more detergent and fresh water than they need) and you may find a family vacation in Costa Rica a most enlightening and even life-changing experience.