Off The Beaten Path
HIGH SEASON
$4,150
per person
GREEN SEASON
$3,800
per person
Your Vacation At A Glance
Destinations
Savegre Rainforest
Las Tumbas
Osa Peninsula

Includes
Accommodation
3 nights at Rafiki Safari Lodge
1 night in The Cave
4 nights at La Paloma Lodge

Activities and Adventures
Whitewater Rafting
Aqua Hike
Hiking
Rappelling
Canyoning
Caño Island Snorkeling
Corcovado National Park Hike
Meals
Daily Breakfasts
6 Lunches
7 Dinners
Transportation
Private ground transfers within Costa Rica , One internal flight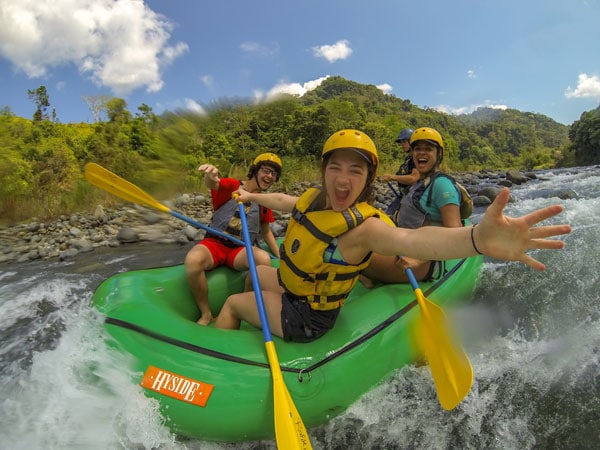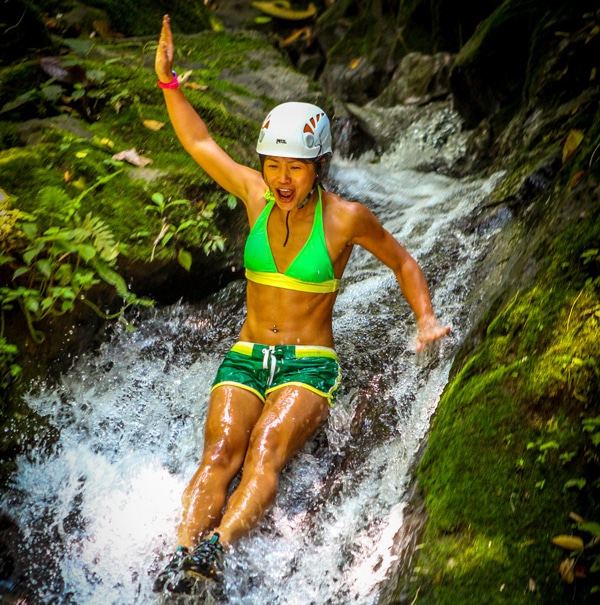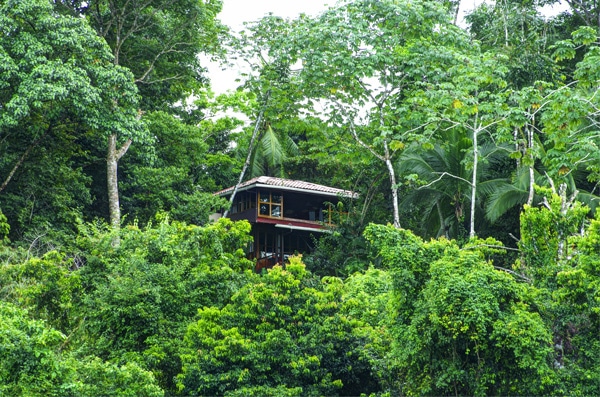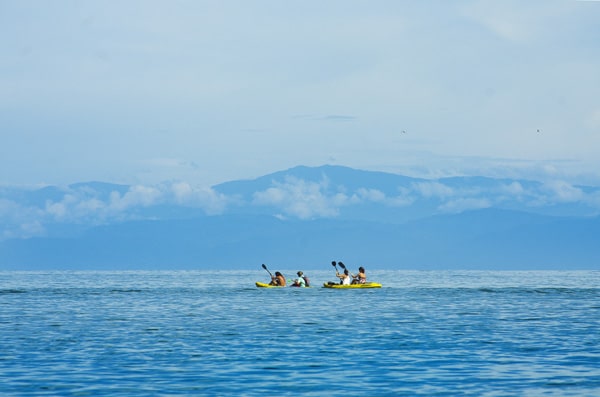 Welcome To Costa Rica
After arriving in San Jose, your private shuttle will take to Rafiki Safari Lodge. Utterly unique, Rafiki is situated on 842 acres deep within the jungle along the Savegre River. The ultimate destination for tropical adventure glamping, Rafiki is the place to go for a memorable jungle retreat.
Day 1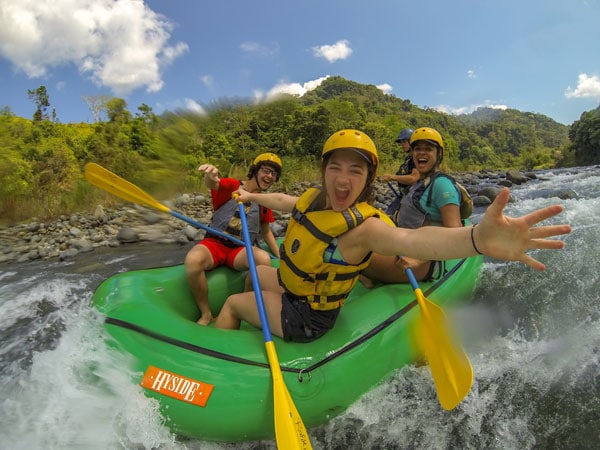 Whitewater Rafting
Paddle the remote Savaegre River with the experts. There are several rafting trips available, each catering to different ability levels, whether you are looking for the views or adrenaline. Overnight Rafiki. Breakfast, lunch and dinner included.
Day 2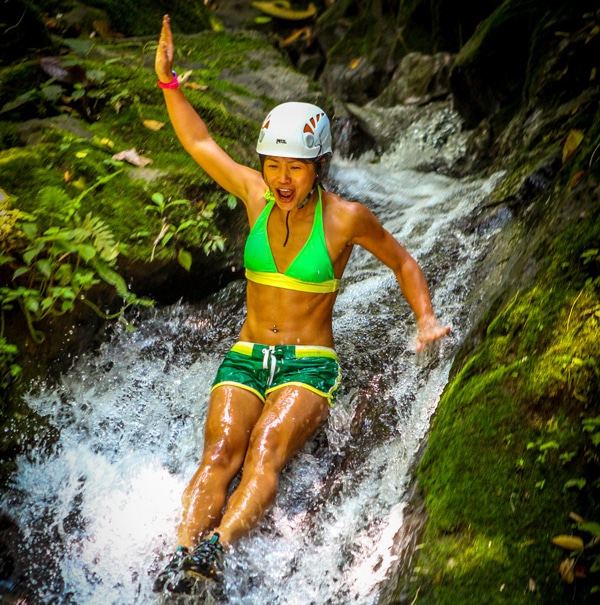 Aqua Hike
This water based hike takes you along a hanging bridge over a tropical stream, gives you the chance to jump off a waterfall and to explore a cultural village. You will eat home grown food, cooked on a wood stoked fire, visit a spice farm and eat ice-cream from a remote general store. You will have stunning ocean and mountain views and your guide will point out wildlife and plants along the way. Overnight Rafiki. Breakfast, lunch and dinner included.
Day 3
Hiking, Rappelling, Canyoning!
Today you will experience a truly incredible part of Costa Rica, and you will definitely be off the beaten path. You'll be hiking in a very remote area called Las Tumbas, named after the abundance of hollowed stones in the area, once used by the indigenous people for grinding flour. The Diamante River flows through the heart of the valley and two kilometers below its natural source, surrounded by 1200feet of cascading waterfalls, you will find the "Casa de Piedra" or as the locals call it "The Cave". This amazing open air cavern is set behind twin waterfalls and will be your accommodations for the night! This overnight excursion involves hiking to waterfalls, swimming in crystal clear jungle swimming pools, cliff jumping and multiple rappels and of course overnighting in a jungle cave where your guides will prepare dinner for you. Breakfast, lunch and dinner included.
Day 4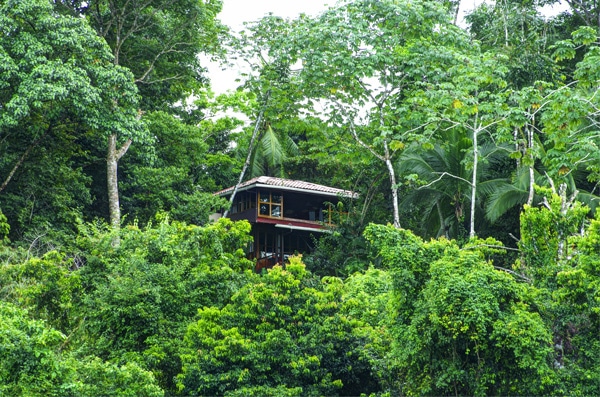 Osa Peninsula
After another day enjoying the beauty and wildlife of the rainforest it is time to head down to sea level. Your destination, La Paloma Lodge, is a luxury beachfront eco-resort, set among 14 acres of pristine rainforest reserve. This area of the Osa Peninsula is accessible by boat only and is one of the most remote and untouched places on Costa Rica's entire Pacific coastline. Breakfast and dinner included.
Day 5
Caño Island Snorkeling
With turquoise blue waters and colorful coral reefs, Caño Island is one of Costa Rica's best snorkeling and scuba diving destinations. Depending on the time of year, keep your eyes open for Humpbacks, Orcas and Pilot whales as well as three species of dolphins as you make your way to the island. Overnight La Paloma Lodge. Breakfast, lunch and dinner included.
Day 6
Corcovado National Park Hike
National Geographic famously labeled it "the most biologically intense place on the planet," and this characterization is memorialized in nearly every abbreviated web description of the park in existence. The jungle is home to a mind-numbing list of animal species and this hike is a true nature lovers dream. Overnight La Paloma Lodge. Breakfast, lunch and dinner included.
Day 7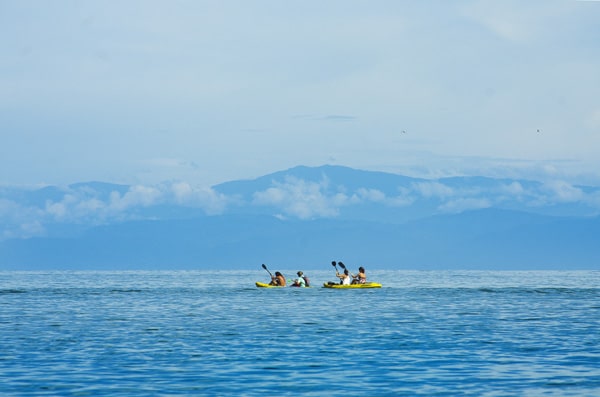 Free Day
Why not relax at the lodge with a good book or maybe spend the afternoon on a leisurely paddle on the Agujitas river. From the dock, La Paloma offers its guests use of single or double kayaks to explore the cool waters, charming waterfalls, and diverse wildlife.  If you are feeling a little more adventurous you can paddle out the river mouth to the ocean and along the beautiful coast. Overnight La Paloma Lodge. Breakfast, lunch and dinner included.
**Like the adventure to continue? Click here for activity options in Corcovado
Day 8
Depart San Jose
Enjoy your last morning in the hot tropical sun before taking a quick domestic flight back to San Jose in time to join your international flight home.
Day 9