More Than A Week Away From It All
November 18, 2014
In this down-sized economy, companies are running leaner and offering new employees less vacation benefits. In turn, as our work schedules get more demanding and e-tools make us more likely to be "plugged in" to work 24/7, our stress levels are through the roof!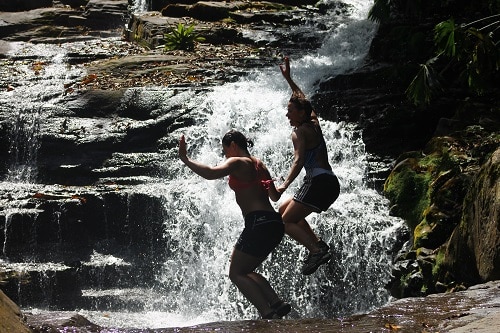 We are living in a "time is money" generation and have lost sight of why we really need time away from the office. A vacation isn't just a job perk, it is medicine for the body, mind and soul that cleanses us from stress and increases our productivity in the long run. Thinking that we have to much to do and are too needed at the office keeps us from the main event in our lives – living!
Think of it this way, your job is a means to an end. The goal of working should be to fund your perfect life. Life is all about experience and adventure, that's why getting away from it all by taking a Costa Rica Adventure Vacation can help enhance your life in ways you never even thought of before. Did you know that when Forbes Magazine polled 400 of the richest business people in the US, that they weren't really any happier than the average American? That's because status and money doesn't bring you life satisfaction. Experience, adventure and relationships with family do.
Stress and anxiety are bigger risk factors for heart attacks than hamburgers and genetics combined. Did you know that people who take an annual vacation of one week or more at a time are significantly less likely to have heart attacks? Not only can a vacation help your heart, but it can improve your sleep habits and help clear your mind so that you are super productive when you return!
For families the benefits of a Costa Rica Adventure Vacation are double! Spending one to two weeks of quality time (that would be time uninterrupted with cell phone calls and e-mails) with your children helps them to become more resilient adults with higher self-esteem. Husbands and wives, parents and children and even siblings need that extra stress-free time to bond and build relationships. So this year, try to plan your work schedule around your vacation time and not the other way around!