Discover Costa Rica's Magical Mangroves
Costa Rica's mangrove forests are ethereal places to explore by kayak or SUP boards. They entice you far off the beaten trail and grant the kind of peace and tranquility in nature you've been dreaming about for months.
Add a mangrove tour by kayak or paddle board to your Costa Rica adventure vacation and you'll discover a unique and unforgettable side to this astonishing country.
Plan your magical 'off the beaten trail' trip!
What are mangroves and why are they so special?
The word mangrove refers to any shrub or tree that grows right along the shores of waterways – the term can define the singular tree or the entire ecosystem as a whole. Given the major bulk of their complex root systems is submerged, mangroves are revered for being the gatekeepers of our planet's waterways. Or nature's kidneys, if you will.
Mangroves slow the flow of water, filter sediment, trap nutrients and, perhaps more important of all, prevent coastal erosion and promote healthy underwater balance. In tropical areas, mangroves are lauded for protecting coastal regions from the ravaging effects of powerful storms and even cyclones.
Plan your magical 'off the beaten trail' trip!
Learn more about Why Mangroves Matter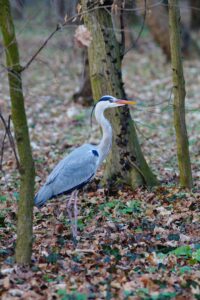 Mangroves are inherently enriched with flora and fauna – they are home to an array of semi and fully aquatic wildlife (from frogs to crocodiles!) and a bevy of birds and other land-dwelling creatures. Costa Rica's mangroves are where you can spot sloths, monkeys, caimans, spiders, snakes and an insane cache of colorful amphibians.
Mangroves are some of the most crucial yet endangered ecosystems on earth and are found essentially anywhere rivers flow out into the sea. That is, as long as commercial or residential work hasn't already destroyed them. Development is, by far, the single biggest threat to these priceless filters of nature.
The best mangroves to discover in Costa Rica
Although you can kayak and SUP in lakes and rivers all over Costa Rica, mangroves offer unique travel opportunities. These calm and unspoiled havens make for a blissful day out in nature – devoid of crowds, adrenaline-rushes and a cacophony of sounds.
Perfect for when you need an active day of rest!
Plan your magical 'off the beaten trail' trip!
Here are the best mangroves in Costa Rica you can visit:
Térraba-Sierpe Mangroves National Wetlands, Puntarenas
Less than an hour south of Uvita on Costa Rica's south-western coast, the Térraba-Sierpe mangroves have been protected since the late 1970s. The protection status of these mangroves resulted from decades of extensive deforestation and degradation. Interestingly, some of the locals involved in the destruction of the old wetlands are now engaged in their fervent protection, having now appreciated the need to maintain this priceless ecosystem.
Today, Térraba-Sierpe (where the two name-sake rivers converge) is Costa Rica's largest mangrove ecosystem and covers an area of over 65,000 acres.
The park is a bio-reserve and a handful of small community make a living here, harvesting piangua, an edible cockle (a mangrove delicacy) that thrives in the mudflats of mangroves all over Costa Rica and Latin America, at large. Locals have been harvesting piangua here for over 1,000 years and their (now monitored) activity has been allowed to continue.
Palo Verde National Park, Guanacaste
Combine bird-watching with wetland exploring at Palo Verde, where the Tempisque AND Bebedero rivers feed a mind-boggling array of exotic plants and wildlife – including tropical dry forests, one of the rarest ecosystems in the world.
The park encompasses over 45,000 acres and 15 distinct bio-networks – mangroves make up just about half the area of the reserve. The park is easily visited on a day trip from Tamarindo and all surrounding villages.
Palo Verde is home to an astonishing number of bird species and during the dry season (Dec-April) they are joined by tens of thousands of migratory birds, including the ginormous jaribu storks, the largest of its kind in the Americas. Jungle safari cruises are offered both on the Tempisque and the Bebedero rivers, but you can also explore the park deeper on a private kayak tour and (in dry season) even follow a few select hiking trails on land.
Plan your magical 'off the beaten trail' trip!
Caño Negro Wetlands National Wildlife Refuge
Considered one of the world's most important mangrove regions, Cano Negro is another brilliant 'stop over' for migratory birds escaping winter in the north. If you'd love to see more than only birds (mind you, Caño Negro is home to over 200 species of birds alone), this reserve is for you. Along the shores, up on the trees and along the waterways, there hides a treasure-trove of fantastic wildlife – from iguanas and caimans to jaguars, anteaters, ocelots and an insane concentration of monkeys. A canoe trip on the Caño Negro is an immensely rewarding experience, one that will undoubtedly enhance your Costa Rica adventure vacation.
Things to know when planning a mangrove tour in Costa Rica
Costa Rica is home to 12 distinct mangrove reserves – most are along the coasts but there are a few hidden gems inland as well, even on the foothills of the Talamanca Mountains! Since they are quite spread out, it should not be difficult to plan a side-trip in or near the province you wish to primarily visit on your adventure vacation.
The stunning thing about mangroves is that although water levels fluctuate wildly between wet and dry seasons, there is something unique to experience no matter what time of year you visit.
In the wet season, when estuaries flood, you can explore further inland and visit areas of reserves that are normally cut off. Yet for wildlife spotting, the dry season is ideal – with less water abounding, wildlife huddles up around known hot-spots. So, even though there are fewer miles you can explore by canoe or kayak, you are likely to see a lot more.
Expect higher temperatures and humidity levels in mangroves, so dress light. Don't forget the bug spray and sunscreen and, if you can, pack a pair of binoculars. And just a head's up: the Rio Savegre (where we run some of our whitewater rafting and kayaking tours) boasts areas of mangroves that are certainly not the largest in the country but they may just be the most rewarding – the water is crystal clear and the abundance of animals we normally spot is unreal.