COVID Update – Is Costa Rica a Safe Place to Visit?
March 30, 2021
YES! Costa Rica is safe and open for tourists, albeit with a few key COVID regulations that ensure visitors and locals alike can still enjoy freedom of movements, and outdoor adventures, whilst keeping safe and healthy.
The COVID pandemic continues to wreak havoc all over the world although it's fair to say we've all become accustomed to situations swiftly changing. So, how safe is Costa Rica to visit right now, you wonder?
Let's take a look!
March 2021 – Costa Rica COVID Update
At the time of writing, Costa Rica has recorded about 200,000 COVID-19 infections and suffered the loss of 2,785 lives. The country continues to recover from its hardest lock down and make great strides forward, both in terms of medical care and the easing of restrictions.
All essential services are open for business and all tourist-related activities are allowed. Even national parks, which reopened at 50% capacity late last year, are now running at 100% capacity!
The country opened to international tourism at the end of 2020 so, as long as you satisfy the current temporary entry requirements related to COVID, you are more than welcome to come and play with us!  Costa Rica IS a safe place to visit!
Our Week of Costa Rica Adventures Tour are back and we're proud to also offer private and bespoke itineraries for anyone who wishes to have their slice of our delectable country, all to themselves. On our tailor-made tours, we take care of all the logistics so all you have to do is head on over to our shores and enjoy the absolute vacation of your dreams.
Costa Rica is open for business – You DO NOT need a COVID test or quarantine to visit
The COVID safety situation in Costa Rica is going well. So much so that you don't even need a test to be allowed into the country.
However, there are a couple of things you DO need to do:
Purchase a COVID-inclusive travel insurance policy* that satisfies Costa Rican Government requirements (email seguros@ict.go.crfor a full list of directives). Alternatively, you can buy a local policy from either GrupoIns or Sagicor
(the latter has a super user-friendly website)
Fill in the Health Pass digital form for every member of your traveling party (yes, children included). You will need to provide your insurance policy number when you fill in the form so make sure to have that sorted beforehand
*A COVID-specific insurance policy may be mandatory for visitors to Costa Rica right now but we this a comprehensive insurance policy that covers adventure sports is a genial purchase for anyone heading over to enjoy an adventure vacation with us.
Many standard policies don't cover some adventurous activities (like bungee jumping, for example) so we always urge our prospective guests to read through the fine print and make sure they are thoroughly covered. Safety is not a major problem with Costa Rica tours but all adventure sports carry a certain risk – so being covered for all eventualities simply makes sense.
The Costa Rican government has detailed the minimum requirement for accepted COVID insurance policies.
Your policy should cover:
A minimum of USD 50,000 worth of medical expenses and COVID-19 must be explicitly included
Extra lodging-related expenses in case of an (unlikely) lock down of at least USD 2,000
The usual medical & logistical cover you'd expect to find in standard travel insurance policies
The local Costa Rican insurance companies are quite expensive, so we've had a look at a couple of alternatives for our guests.
There are a few US-based insurance firms that cover US citizens and residents and satisfy Costa Rica's entry requirements. They are Trawick International (the Safe Voyager plan offers fantastic value) and Travel Guard (Preferred and Deluxe options only, with added Lodging Bundle).
Additional insurance which does not yet meet government requirements but is still a good idea:
World Nomads offer perhaps the best insurance cover for multi-adventure tours of Costa Rica and if you have a look at the included adventure activities and compare them with the tour you wish to take, you'll swiftly see if a Standard Policy is enough (which it is for most of our guests) or whether you need the Explorer Plan because you are cavern diving or doing some other hard-core activity.
Just as an FYI – World Nomads' policies are not yet up to scratch with government requirements but STILL offer peace of mind cover specific to travel and adventure sports in Costa Rica. Given the affordability, getting a Trawick COVID cover to satisfy the basic entry requirements, and World Nomads to cover for all adventurous eventualities actually works out cheaper than going with a Costa Rican recommended insurance company for COVID alone.
Once you have purchased your insurance policy, don't forget to quote the policy number on your Health Pass online form
Not sure which cover would best suit you? Call us and have a chat – we'll be more than happy to help you figure it out!
Safety info once in Costa Rica
Once you arrive in Costa Rica, be aware that face masks are required in all public spaces and indoor venues with public access, except when eating. In an eco-lodge or hotel, therefore, you will be required to wear a mask at the lobby, for example, but obviously not in your room. Face masks are not restricted to any specific type/manufacturer, but they must cover the nose and mouth.
When you're coming to the end of your adventure-filled vacation, you may need a COVID test to return home. Do note that Costa Rica does not technically require you to take a test to leave the country but YOUR home country may require you to present a negative PCR or antigen test before being allowed back in.
Tourists can get COVID tests in Costa Rica and results are available within 48 hours so you'll be fine with the (usually) 72-hr mandatory period. See this handy list of medical facilities that offer tests for tourists with a proven need of imminent international travel (ie. your return flight ticket).
At Costa Rica Rios, we offer our guests a helping hand: we are currently sourcing all clinics offering COVID tests to foreign visitors and, wherever possible, will make appointments on their behalf. Anything to make their adventure with us easier and more enjoyable.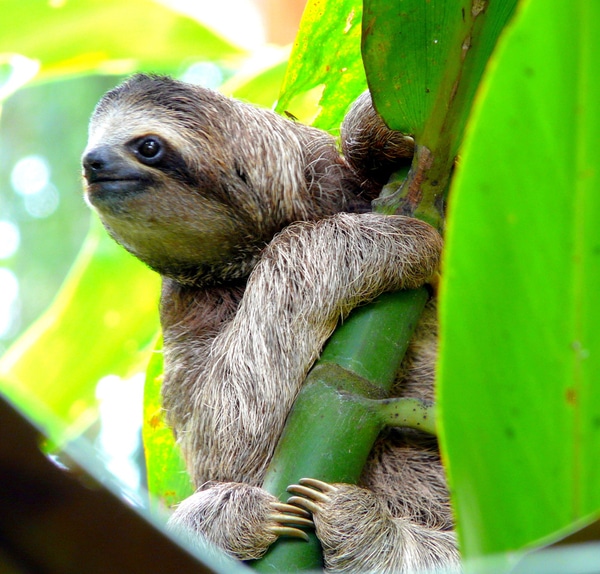 You will need to pay for the COVID test out of your own pocket – fees run between 100 and 150 USD. Please know that the responsibility of checking your negative test result lies with the airline staff in Costa Rica, not the customs agents back home. If you don't have a valid test result, you will be prevented from boarding the plane.
Insider tip: Have you had a vaccine already? Do note that you will STILL need to have a test before leaving the country and present a negative result to airline staff at the airport
At Costa Rica Rios, your safety is our priority – whether that be COVID related or to do with the activities we plan and guide you on. We have been in the adventure vacation business for over two decades and proudly boast a National Geographic nod as one of the Best Adventure Travel Companies on Earth. When you vacation with us, know that you are in the very best of hands.
For the most relaxing vacation you could ever have, our Costa Rica Week of Adventure and tailor-made tours are unrivaled. Let us take care of all the logistics and come enjoy the adventure-filled holiday of a lifetime.
Because isn't 2021 just the year to do that?