A Brief History of Costa Rica and its Beauty
February 11, 2015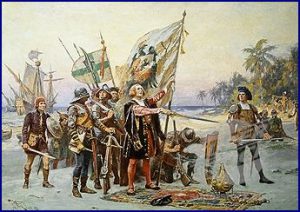 Did you know that Christopher Columbus landed in Costa Rica on September 18th 1502 during his 4th and final voyage?  He had signed a contract with Spain to sail on behalf of their government to find a new western route to Asia and Costa Rica was his last landfall.
Did you also know that Columbus was not the first person to inhabit the Costa Rican land?  About 10,000 to 7,000 BCE hunters and gatherers inhabited the land until the arrival of Columbus.  Eventually these hunters and gatherers were forced out and the area was turned over to the "Captaincy General of Guatemala" as a new province of Spain around 1524.
After 1524, laws prohibited the Spanish from trading with its southern neighbors, resulting in a lack of resourcing including gold and silver.  This labeled the area as 'poor, desolate, and sparsely inhabited".  It was then the Spanish settlers looked to the hills for volcanic soil and milder climates.
After the Mexican War of Independence Costa Rica ended in 1821 defeating the Viceroy, word was spread to the other colonies in the region.  Immediately several Central American Intendancies (including Costa Rica) joined together to became part of the Mexican Empire, ending their longtime status as province of Spain.
Costa Rica gained its full independence in 1838, and in 1869 held its first "free and honest" election.
Today, Costa Rica relies and has excelled on its technology and eco-tourism.  Several notable company's have opened a branch in Costa Rica including Microsoft, Motorola, Intel, and others. Tourism has been growing at an accelerated rate and many believe that income from this tourism may soon become the major contributor to the nation's GDP. Traditional agriculture (particularly coffee and bananas) continues to be an important contributor to Costa Rica's exports.
Furthermore, more than 25% of Costa Rica is comprised of national parks, biological reserves, and wildfire refuges.  Costa Rica's single national treasure is its plethora of natural diversity not found anywhere else and is home to some of the most colorful and exotic flora and fauna on earth.  This tiny Central American country is the habitat of some 10,000 species of plants and trees!
Its jungles are the most pristine and secluded on the planet, and play host to an incredibly varied mix of insects, mammals, reptiles, amphibians, fish and birds.
So, come be a part of Costa Rica's history.  Enjoy its miles of forestry, natural animal habitats, and animals you won't see anywhere else.  You'll be happy you did!