Costa Rica: 10 Fabulous Eats In & Around Manuel Antonio
January 08, 2019
Manuel Antonio is often dubbed Costa Rica's Crown Jewel and although the country is bursting at the seams with fantastic national parks, there's no denying MA is the bees' knees, for many reasons. Yes, it is conveniently located and easily reached from both the San Jose and Liberia's international airports but there's more to it than sheer ease of access. Manuel Antonio is like a mini-Costa Rica in its own right and offers a taste of the country's best attributes, including sensational beaches, pristine forests, waterfalls, volcanoes, stellar wildlife and a cache of exceptional adventure activities. Its popularity also means that Manuel Antonio and its surrounding area boast some of the best sodas, cafés and restaurants in the whole country, so you can add 'great foodie delights' to its long list of highlights.
What are the fabulous eats in and around Manuel Antonio?
Here!
La Luna
La Luna consistently rates as one of Manuel Antonio's best mid-range restaurants, with a startling view adding to the appeal. Part of the award-winning Gaia Hotel, this glorious hub has it all: international and local dishes, cooking classes and about the best setting for a romantic dinner for two.
El Avion
Built around the relic of an old Iranian airplane, this wonderful restaurant is a little hard to miss. Fabulous views, a great range of food and a unique setting make it a wonderful novelty choice. At El Avion, the menu lies heavily on Mexican delights like quesadillas, tacos and nachos, all of which are excellent.
Falafel Bar Manuel Antonio
Amazing Middle Eastern delights are cooked to absolute perfection at the Falafel Bar, where mixed falafel platters and piping hot meat shawarmas are drenched in home-made hummus. For an affordable, quick and super tasty meal on the go, Falafel Bar is unbeatable.
Shana Restaurant Lounge Pool Bar
Trendy and popular Shana Hotel boasts a pool bar that serves awesome food alongside fabulous cocktails. Shana Lounge Pool Bar is the kind of place you head to when you can't yet decide what you fancy and wish for a varied choice. Pizzas, pastas, fresh seafood and wonderful steaks are all on the cards, accompanied by a great array of imported wines. Plus, you have a poolside location that's incredibly atmospheric.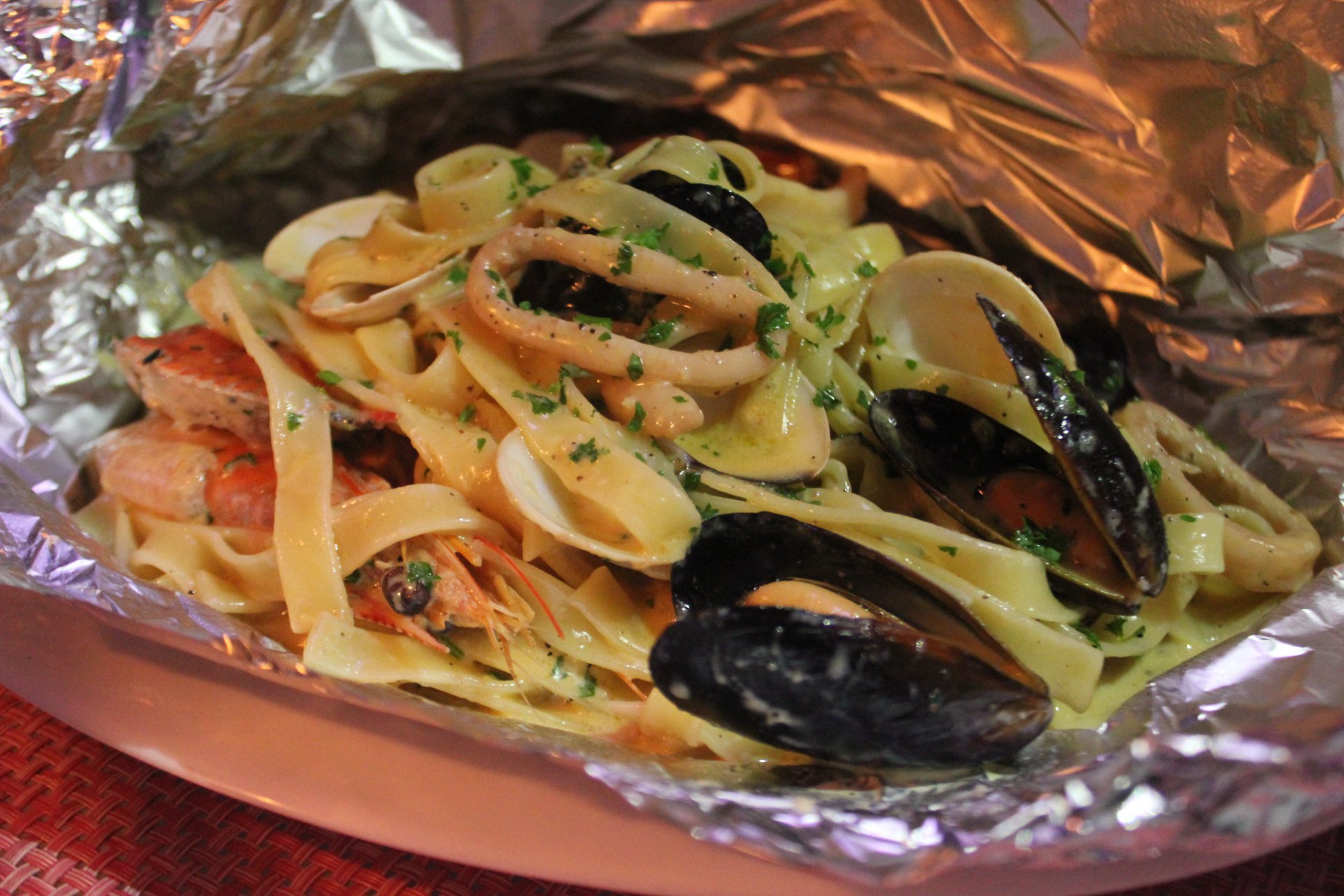 The Falls Garden Restaurant
The kitchen at the Falls Garden is stocked daily from the local area, translating into super-fresh meals which are simply delicious. As one of the restaurants in Manuel Antonio that doesn't boast ocean views, the Falls Garden relies on the freshness of its food to draw the crowds and, considering there's always at least another meal in the day to be taken seaside here, it's really worth checking out this place. Their breakfast offerings are particularly delish – just mind the cheeky monkeys!
Emilio's Café
If you prefer your breakfast with a view then Emilio's is where you'll want to be! The gorgeous open-air restaurant takes full advantage of the idyllic climate, with hearty American-style breakfasts that are ideal before a full day of planned activities. For lunch and dinner (with great live music), you'll find plenty of fresh seafood delights on offer, the grilled calamari and seafood curries being consistent crowd-pleasers. Emilio's also serves up fabulous coffee and waffles, making it a great allrounder. If you'd love to find yourself a 'fave' during your stay in Manuel Antonio, give this place a try.
Café Agua Azul
With its elevated terrace and uninterrupted ocean views, not to mention its laid-back vibe and mouth-watering food, Agua Azul is an excellent choice for a sunset dinner. The varied menu appeals to just about everyone, plenty of international and local meals – including tacos, spring rolls, fish, pasta and yummy desserts – satisfying all sorts of palates. The fish is delivered daily and the cooking is uncomplicated and delightful. You'll find this gem of a place north of Manuel Antonio, on the road to Quepos.
Café Milagro Coffee Roasters
In Quepos is where you'll find Milagro, a wonderfully fragrant choice for a superb meal out. Don't let the name mislead you, this place serves up a lot more than excellent, home-roasted coffee! Hungry souls can delight their taste-buds on an array of specialties, including a wide range of hearty breakfasts, lunch-time salads and toasted sandwiches and great dinner platters that are perfect to share with friends. The coffee here is, without a doubt, some of the best you'll find anywhere in Costa Rica.

Z Gastro Bar
Ok, since you're in Quepos, you may as well pin this little hidden treasure on your map. Z Gastro Bar is set in the Pez Vela Marina and is an upmarket seafood choice for a special night out. The service and food are top-notch, as is the view and the overall experience. There are plenty of vegetarian and meat-lover's choices on the menu but, in all honesty, it's the freshly-grilled seafood that steals the show here.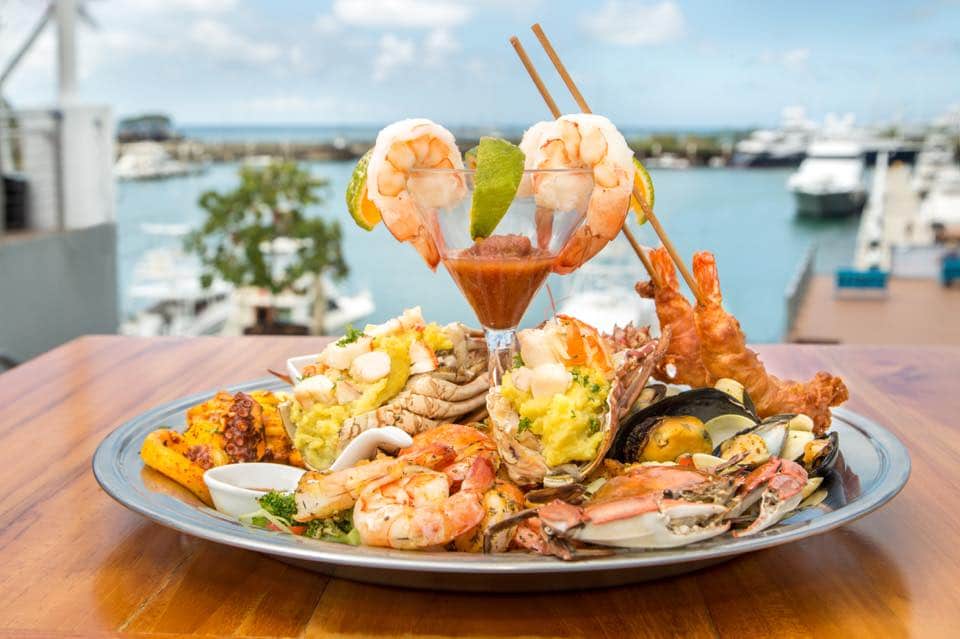 Arbol Food & Wine
If you'd love a fine-dining experience that delivers a superb sensory overload, then you must check out Arbol. With its unique décor and magnificent setting, Arbol Food & Wine offers an unforgettable dining experience, where service, food, setting and atmosphere combine to create that perfect package. Set on the grounds of the Makanda Boutique Hotel, Arbol is entrenched in a swath of stunning rainforest and is just perfect if you're looking for a stellar place to celebrate a special anniversary dinner. Romantic, flawless and evocative, Arbol is undoubtedly one of the best restaurants of all in Manuel Antonio.
Fabulous adventure vacations in Costa Rica are not only about whitewater rafting, kayaking, horseback riding, mountain biking and ziplining. At Costa Rica Rios, we always ensure your taste buds also get their just desserts, pun totally intended!
Contact us today to know how we can include some fabulous culinary adventures on your next trip to Costa Rica.