7 Great Places to Learn Spanish in Costa Rica
October 09, 2018
Turn your immersive adventure vacation in Cost Rica into an unforgettable cultural experiences by adding one of the country's top language courses to your itinerary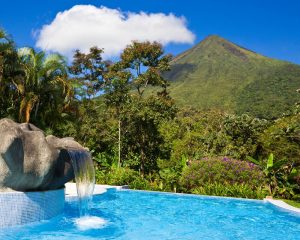 Aside from being the best country in all of Latin America for exceptional adventure vacations, Costa Rica also happens to be one of the best for learning Spanish. From intensive immersion schools to casual classes and workshops, the best places to learn Spanish in Costa Rica offer you the chance to not only learn a new language (which, apparently, keeps you young!) but also the chance to experience a glorious part of the country in a slower and more authentic way. The overwhelming majority of Spanish schools are near and around San Jose, although there are a few brilliant options in every province.
When selecting our top places to learn Spanish in Costa Rica, we were keen to give you plenty of different options, to showcase the sheer variety of language schools and colleges in every province the country.
Tico Lingo, Heredia
An immersive program for serious Spanish language acquisition, Tico Lingo prides itself on its professionalism, integrity and reputation for providing a non-touristy, culturally-immersive experience. Aside from language classes, which run in the morning, you also get the chance to take fun add-ons like cooking, dance and yoga classes, all locally-run and all offering an added dose of culture enlightened and Spanish practice. Course start at just under 500 USD per week (includes a modest homestay) and the guys who run the place go to much effort to ascertain your Spanish level so as to place you in the correct class. A wonderful option and addition to an adventure tour, Tico Lingo is an excellent choice if you'd like to stay close to the capital, San Jose, and in a more urbanized setting. The school is relatively new but is already making a name for itself in the Spanish-learning scene.
IPED Language Plus, Puerto Viejo
IPED run two language schools in Costa Rica and their digs in Puerto Viejo are perfect if you want to a seaside location. As opposed to Tico Lingo, IPED offers a plethora of different experiences: from immersion to daily classes, homestays or not, classes for the whole family and even classes for the over-50s. Basically, you choose how immersive you wish your Spanish course to be and, in-between it all, you get to surf and enjoy the marvelous beaches of Puerto Viejo. Want more choice and greater variety? IPED in Puerto Viejo offers it all. Located on the south-eastern coast of Costa Rica – the Caribbean side – Puerto Viejo is revered by surfers and anyone who craves a beach vacation off the beaten tourist trail. Wetlands, tropical rainforests and wildlife-brimming mangroves will be at your front door.
Morpho Spanish School, Orosi Valley
Set in the verdant Orosi Valley in central Costa Rica, Morpho is a small and dedicated Spanish-teaching school where you'll get a very personalized and rather immersive experience. Enjoy the opportunity to stay with a local family (or take a long-term rental) take daily Spanish classes (kept to a maximum of 3 students) and enjoy life in a laid-back country town which offers copious chances for outstanding hiking. The landscapes and nature here are just stunning so if you're after a quieter and more remote place to learn Spanish, and a tailored language course, then Morpho Spanish School is ideal. Close to Irazu Volcano, the Orosi Valley is close to San Jose yet feels like a million miles away. The stunning scenery of verdant hills is resplendent and the entire valley is dotted with characteristic villages and historic towns you can explore. Nearby, the Tapanti National Park offers hiking in rainforests combine with plenty of wildlife spotting.
Perfect Sunset School, Playa Hermosa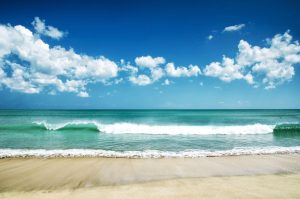 The name of this language school really says it all: wonderfully located on the beach at Playa Hermosa, Perfect Sunset offers surfing and language classes for all levels and ages. A more laid-back scene and a great chance to improve both your Spanish and surfing skills (among so many other activities) in one of Costa Rica's most sought-after seaside hubs. Win-win! A beautifully communal atmosphere, the school manages to integrate the students into the local community at the get-go, something all the student appreciate immensely.
Istituto Chac-Mool Spanish School, Turrialba
A fabulous setting in a gorgeous location, Istituto Chac-Mool offers full immersion classes for all language-levels, as well as a great collection of extracurricular activities all aimed at improving your Spanish whilst giving you wonderful insights into the more cultural aspects of the country. Children and adults welcomed and extra private tutoring offered, free of charge to students.
Spanish by the River, Turrialba
Running for over 15 years now, Spanish by the River is one of the best-rated, small-sized Spanish schools in Costa Rica, with classes often held on their luscious property's balcony, overlooking the luscious landscapes and peak of Turrialba Volcano. Learn Spanish whilst spotting wildlife, enjoy life in laid-back Turrialba and a choice of excellent activities. How cool is that? Classes start on Mondays and cater to all levels and you also have the option of choosing 1-on-1 lessons. The school runs its own hostel so you can also stay here if you want the full experience.
Nosara Spanish Institute, Nosara
Customized classes and courses mean you can dedicate as much (or as little) to your Spanish learning as you wish, whilst enjoying a comprehensive array of activities like surfing, yoga and cultural excursions. Highly rated for their personalized service, the guys at Nosara Spanish Institute offer the kind of bespoke language courses everyone loves: tailor0made to suit your schedule, skill-level and interest, so learning Spanish is varied, fun and totally rewarding.
When it comes someone wanting to learn Spanish in Costa Rica, the options are nearly endless.
Want to add a language course to your week of exhilarating adventures? Ask us how!
At Costa Rica Rios, we run the best multi-adventure tours in the country (National Geographic said so!) and specialize in family, honeymoon, off the beaten path and tailor-made adventures.